Firewood Association of Australia Inc.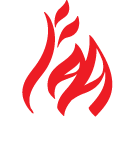 Find a local firewood supplier
Retail Firewood Suppliers - Queensland
If you want to buy sustainable firewood and your local supplier is not on this list, ask them to contact the FAA on 1300 131 481.
Wheelie Hot Wood
Wheelie Hot Wood
Supply Region: QLD, NSW, VIC & S.A.
Products & Services: Wheelie Hot Wood Franchise Opportunities !! Enquire about owning your very own Wheelie Hot Wood Franchise area !! Supplying 240 Ltr Wheelie Bins of split seasoned Firewood & bagged Kindling to residential households, restaurants & pizza ovens. The Master Franchise is located in Northern NSW also supplying commercial quantities of bagged Firewood & Kindling to major chain Service Stations & Hardwares in 4 States !!
Woodco Product Investment
Woodco Product Investment
Supply Region: Melbourne, Sydney, Brisbane
Products & Services: Wholesaler and retailer of quality packaged firewood. We sell bulk bags (500kg) and various sized boxes to the eastern states.