Firewood Association of Australia Inc.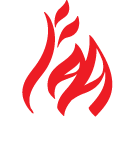 Find a local firewood supplier
Retail Firewood Suppliers - Tasmania
If you want to buy sustainable firewood and your local supplier is not on this list, ask them to contact the FAA on 1300 131 481.
Firewood Devils

Firewood Devils
Supply Region: Kingborough and southern Hobart suburbs.
Products & Services: Split, seasoned mixed hardwood. Wood is sold by weight using a certified weighbridge. Open Mon-Fri (8am-5pm) and Sat (8am-4pm) for deliveries or pick up.
Rockwood Tas
Rockwood Tas
Supply Region: Pick up at Penguin Yard. Open 8am - 5pm Mon - Friday Supplying Tasmania's North West and West Coast from Deloraine to Strahan.
Products & Services: Mixed species split seasoned firewood. Semi-seasoned and unseasoned firewood also available.